Floating College Football Helmets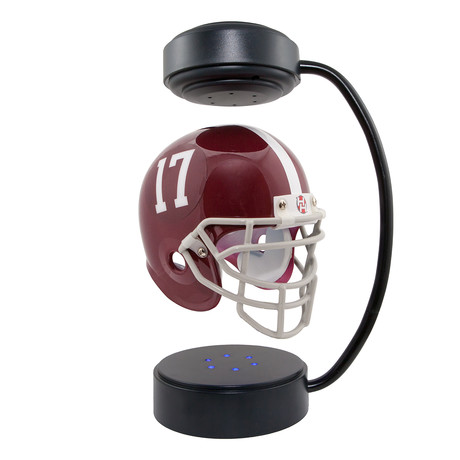 NCAA Hover Helmets That Levitate And Rotate
Update: Please use our "Search Amazon" or "Search Ebay" links above for an automatic search for hover helmets.  Touch of Modern is temporarily sold out.
Looking for a new way to show your support for your favorite college football team?  Hover Helmet improves the paradigm of sports collectibles.  The floating college football helmets make great displays for the home or office with the helmet of your favorite team hovering and rotating your team pride.  Their half-scale helmets display the latest team logos and make a fantastic unique gift for desks or nightstands.  At the time of this posting, you can get your Floating College Football Helmets for 30% off.
Check out our article on Boilermaker Tailgate Chilli for an awesome pregame meal.