Masonry Reciprocating Saw By Arbortech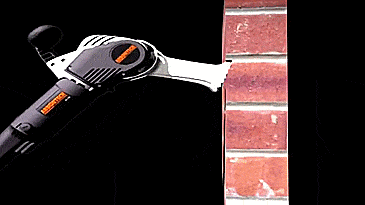 The Masonry Reciprocating Saw cuts dust drastically compared to circular blades.
The perfect gift for any DIY addict. Cut openings in flush walls flawlessly while leaving existing work untouched.  The patented Allsaw cutting action improves safety over inferior circular blades.  This reciprocating brick and mortar saw increases your productivity by cutting deep, safe, and clean.  Makes the perfect tool choice for masonry repair, renovation, or restorations.   Backed by a 13 amp heavy duty motor, the Arbortech's Masonry Reciprocating Saw ensures a long life of durability and reducing the toughest jobs to enjoyable projects.  Extreme levels of precision, accuracy, and control, allow for a wide range of function.