Poetry About Life A Uniquely Inspiring Gift Subscription
↑ Hot or Not↓ Your Vote Counts
One of the Most Inspiring and Unique Gifts You Can Give to Someone is Words of Encouragement
Poems By Post provides poetry about life that is not only about the beauty and joys of life but also about the struggles that we all face.
The poems in this collection are written by some of the most talented and inspiring poets from all over the world.
Each poem is hand-picked for its beauty, depth, and meaning and is a perfect way to show someone that you care about them and that you appreciate the struggles they may be going through.
Poems by Post's poetry about life is a uniquely inspiring gift subscription. It's a great way to inspire yourself or a friend and a gift that will keep giving all year long.
With poems about life, love, and nature, it's impossible not to be inspired. So, if you're looking for a gift that's both unique and inspiring, look no further than poetry about life.
Inspirational Poems About Life
Everybody knows somebody creative. Be they a writer, painter, dancer—or something else entirely! Poems by Post encourages people to harness their creativity by connecting with people in a unique way.
Send the creative in your life monthly typewritten poetry and matching artwork and watch as their creative spark is ignited!
Drawing on each poet's individual life experiences, the poetry sent expresses hope, inspiration, and—above all else—human connection.
With a Poems by Post subscription, you can give the gift of inspiration!
Poems for Life Struggles
Words are a powerful thing. The right words at the right moment can ignite passion, determination, and belief within us.
Watching somebody we know and love battle with the struggles of life is tough. Despite our very best efforts, we can be left feeling helpless.
But that doesn't mean we should give up!
Poems by Post collaborates with grassroots artists to curate happy, hopeful poems for life struggles.
Send somebody a monthly reminder that you care and that you're thinking of them, and let the power of poetry work its magic!
We all feel the pressures of life at one point or another. We don't need to feel them alone.
How to Give Poems By Post
Poems by Post offers two unique ways to inspire and comfort those you care for with a handwritten message personalized by you.
One package they offer is the Typewriter Edition, hand-typed poetry sent on the 1st of each month that includes artwork inspired by the poem.
The second package is the Printed Edition, which is typed on a computer and printed with artwork inspired by the poem.
Each package offers the option of 3 months, 6 months, or 12 months of poems.  The gift of poetry starts at around $25.
Where to Buy Poetry About Life Subscription
Poems About Life
Express Hope and Inspiration to Those You Love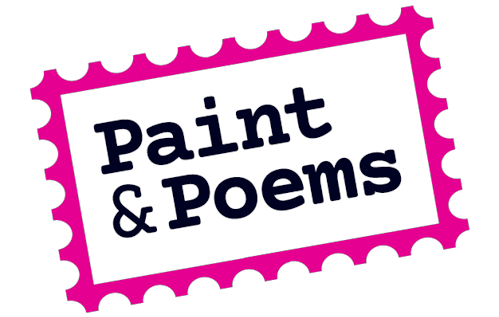 We are sorry that this post was as useful for you as we would like!
Let us improve this post!
Tell us, how we can improve this post?