Silicone Tray Molds For 3D Guns and Bullets
↑ Hot or Not↓ Your Vote Counts
Silicone Tray Molds Guns & Ammo Useable for Ice, Cake, Jelly, Chocolate or Candy
These guns and bullet silicone tray molds will impress those who love everything tactical.
Now they can even chill their drink with gun and bullet ice cubes!
The silicone gun and bullet molds also add a tactical flare to kitchen creations when it comes to entertaining.
The gun & ammo molds make a perfect and unique gift for any gun enthusiast or hunter!
Add a bang to your drink with AK47 rounds, conceal your semi auto molded chocolate, or get locked and loaded with handgun jelly shots.
No matter how you use these food grade silicone tray molds, you are sure to get a reaction from your guests.
Being silicone molds, you can make more than just ice!  You can also make chocolate bullets, gummy guns, or even guns and ammo soap bars!
Where to Buy the Guns & Ammo Silicone Molds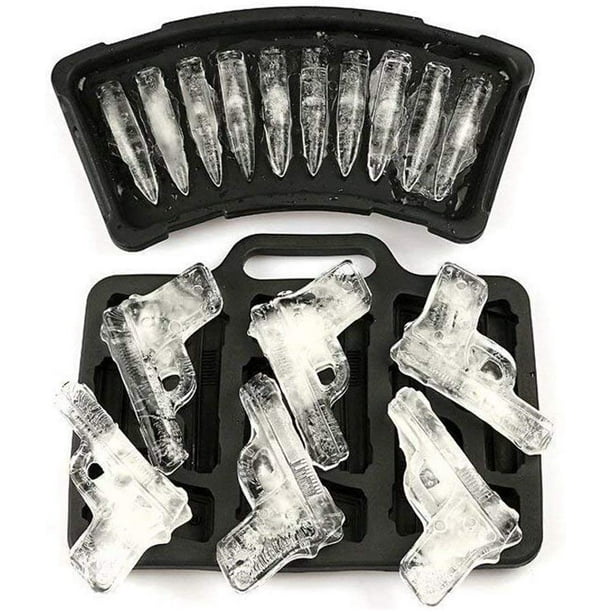 2-Pack Handgun and Bullet Ice Cube Trays Set
We are sorry that this post was as useful for you as we would like!
Let us improve this post!
Tell us, how we can improve this post?