Snow Removal Tips and Tricks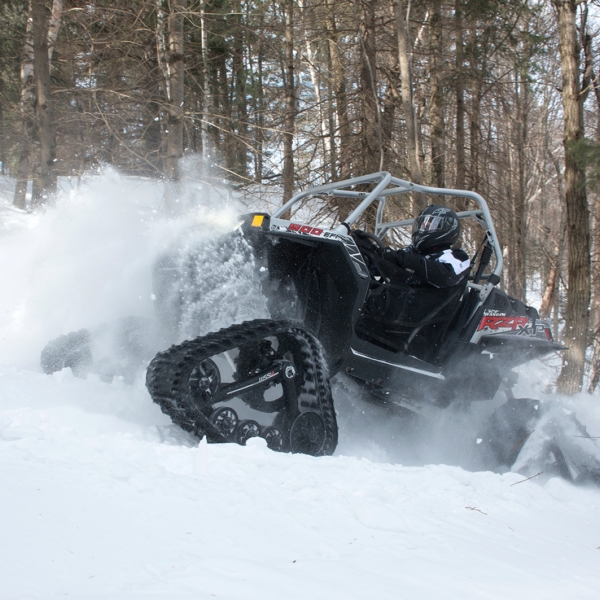 So you just woke up, grabbed a warm cup of joe and look outside to find your car and driveway covered in the white abyss.  Your first though, like most everyone, is how can I get this done quicker and easier.  Well, our Snow Removal Tips and Tricks just may help you out.
Before we go tackle that mess, let's sit down and finish your roasted bean juice and talk over some things you may need.
Lets take a serious look at some gear most all of us put off getting and maybe it's time to check off a few needed items.
We'll give you a home remedy for de icing, some cold weather gear, and some ideas for clearing and traversing the "dusting" the weatherman clearly misjudged.
Vinegar Ice Melt – Homemade
Most homemade recipe's for vinegar ice melt call for 2 parts vinegar and 1 part water.  You can add liquid soap for a foaming action.  Mix a spray bottle up to a couple of gallons depending on whether you de ice your car windows or driveway and sidewalk.
An alternative to vinegar in some recipes is rubbing alcohol, but make sure you use at least 70% concentrate.  Once mixed you can apply by handheld spray bottles or the larger spray bottles for staining or bug spray.  This application can be done prior to or after the snow occurs.
Now let's get into the things you can't make at home.  Well, you could, but these are much easier to just buy.  But, before we get too concerned about going out and punching Jack Frost in the throat, let's consider minimizing the work first.
Windshield Snow and Ice Cover
The all weather windshield cover shelters your entire windshield from snow, ice, and hail.  In the winter, the thermal cover traps heat to prevent ice from forming.  This leaves your windshield clear and clean on those cold work mornings.  The cover is better than most, as it does not use magnets or suction cups for installation.  Rather, it secures the cover by using straps that are enclosed by each side door preventing theft.
Heated Stair Mats
Let your stair cares melt away with heated stair mats.  They come pre-configured to fit your stairs. Simply link together as many as you need.
These stair mats melt existing snow as well as prevent snow accumulation.  The mats are extremely efficient in preventing slips and falls.
They also help snuggles get up and down for outside trips day or night.
Assuming you don't already have those items, it's time to suck down the last drop of warmth from your cup and get to business.  Luckily, we have listed some items here to make things a little easier on you.
Battery Powered Rechargeable Heated Gloves
Before we drag our katush into the white beyond, it is essential to ensure we have what is needed to stay warm.  First things first, those 10 little digits at the end of our snow pushers.  Why would we buy regular gloves that leave the finger tips ice cold when we can get these awesome battery heated gloves?  I know, right?  Not only are these gloves battery operated, but they are also rechargeable.  The heat is adjustable to your comfort and, unlike cheap knock offs, they heat evenly throughout the glove.  The battery for these gloves lasts up to six hours on a full charge.  They are perfectly designed and insulated for men or women.  Each glove comes with an adjustable strap for a perfect fit every time.
Traction Ice Cleats
Get a grip on the ice, regardless of conditions, with these traction ice cleats.  These durable stretch-to-fit cleats use a tension fit construction and come in varying sizes to fit onto any shoe.  And yet, they are still small enough to pack into any go bag or backpack, or purse.  The multi-directional cleats keep you stable in the snow or on the ice covered pavement.  They come in several colors of black, blue, pink, orange, and yellow.  These aggressively constructed cleats are tested to be used in temperatures as cold as -45° F.
Bearded Toboggan
So, we are going with the worst case scenario on this one.  For those who would otherwise not want a beard or those who do not have the folicular fortitude to grow one, we have the bearded toboggan.  Although this might make you look like you hired a passing homeless guy to cover your chores, it will exceed the job of keeping your face warm.  They have constructed the beard by an adjustable button strap to ensure a snug fit for every face.  No one likes an itchy beard, that's why they have used super soft yarn.
Roof Snow Removal Kit
This is where Old Man Winter separates the men from the boys.  Getting the snow removed from your roof is no easy task.  Two tasks are at hand here: prevent an avalanche and, what ever you do, don't damage your roof.  We have the answer.  This roof snow removal system slices through the rooftop pile up with a 17 inch x 16 inch cutter.  The snow then slides down the 17 inch x 8 ft slide protecting your gutters and prevents ice dams from building.  The lightweight unit removes tons of snow with much less effort.
Ohuhu Adjustable Snow Shovel
So you say the "dusting" has overcome your vinegar ice melt and the heated stair pads.  No worries, we still have you covered.  Ohuhu Adjustable Snow Shovel is a nice option to clear the coverage and not blow your back out.  The heavy duty shovel is lightweight, long-lasting, and easy to use.  The adjustable snow shovel cuts through the snow with 50 percent more efficiency.  The wide bi-directional blade is easy on your back with no lifting.  The rounded grooves along the shovel's surface serve to direct the flow of snow outward and off your clearing path.
Traction Recovery Ramps
Now that you are out of the driveway, if you want to go postal and get there through rain, shine, sleet or snow, these traction recovery tracks are for you.  The superior ramp design will get you out of any situation you may find your self stuck in, be it snow, mud or sand. With these traction recovery ramps, you will never get stuck alone again.  Warning: No pushing or pulling required. Simply place the ramps as far under your tires and let the special teeth pattern and your tires do the rest.
Polaris Complete Snow Track System
Finally, the work is over, it's time to let off a little steam with the Polaris Complete Track System.  You are off to your favorite hunting ground and you hit a snow bank across your path, don't walk the rest of the way!  Break down the boundaries of your UTV with the track system that will take you anywhere.  The tracks are design for optimal traction and control.  It comes with 15″ sprockets build for all season use and and a triangulated 2.5 inch steel tube frame for durability.  Three wheels on the ground provide optimum steering control.  Get you and your friends wherever you want to go with an adrenaline rush!
We hope the Snow Removal Tips and Tricks were worth the read for you.  Maybe now you can make some needed homemade vinegar ice melt and have found a few cool tools to lighten your load.  If you would like to receive a weekly newsletter of new items on our site, be sure to register on our site.  After you register, you will be able to save your favorite items on your My List page that will appear in the Home menu.  Stay Warm!